On 7 September 2021 "the Dome" was handed over to new owners and marked the end of an era.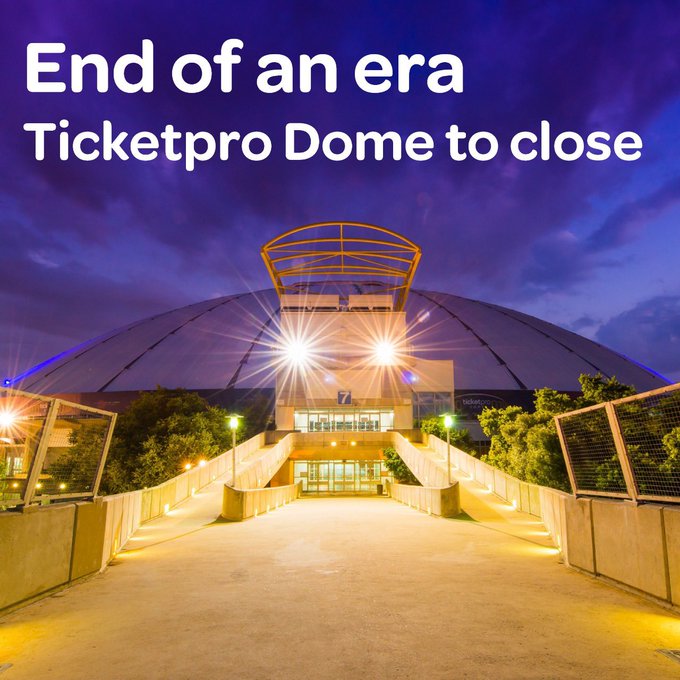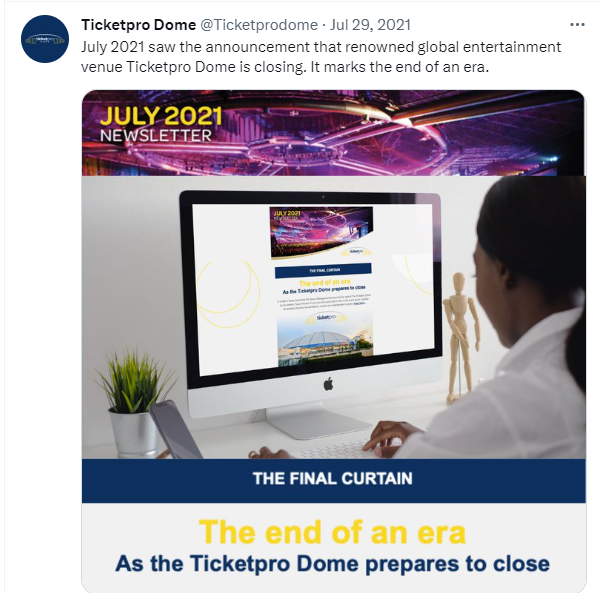 This momentous building holds so many memories and milestones for the people of Johannesburg (and beyond). We're not quite really to let go yet.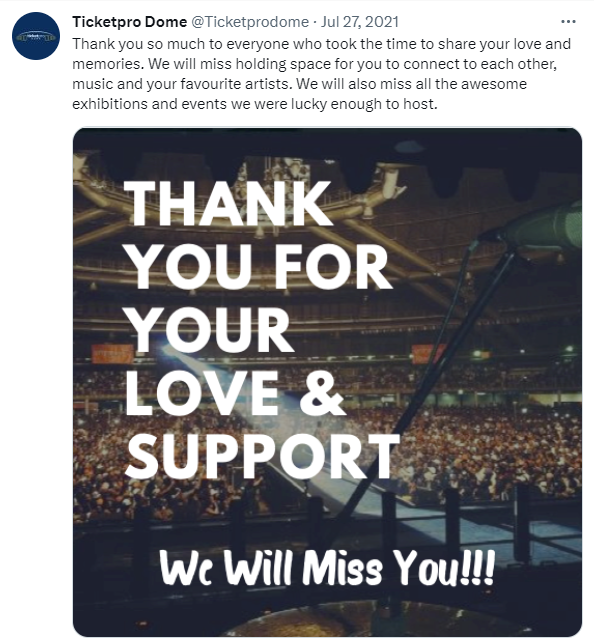 "In 2007 I saw UB40 with my family and boyfriend here. Then the Live Earth concert with Joss Stone. When I broke up with said boyfriend my friend Nicole took me to see Kelly Clarkson to sooth my broken heart. At the Rod Stewart concert, my gran and I hoped the underwear being thrown at the stage was clean. The wedding expo when I was engaged. Yusuf Islam (formerly Cat Stevens) with my husband and aunt. Then a Hobbie expo with my dad after my divorce. "The Dome" as it was known, because the name changed a lot but the Dome stayed constant, has been around for so much of my adult life. I'm sad that it won't be the same. We'll miss you!" – Gin
!! PLEASE NOTE: This is a fan nostalgia site. The Dome is now owned by https://www.webuycars.co.za/ We cannot help with ticket bookings or queries and won't respond to those emails.